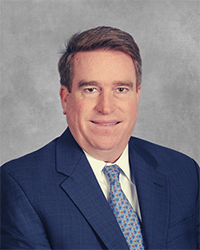 Bradley J. Kyles
Executive Vice President, Multi-Family Residential Operations
Brad Kyles is the Executive Vice President of Residential Operations for Pillar Income Asset Management, Inc., Transcontinental Realty Investors, Inc., American Realty Investors, Inc., and Income Opportunity Realty Investors, Inc., He oversees all property and asset management activities as well as the operating performance of the multi-family portfolio of properties, which consists of over 100 apartment communities located across 14 states.
Brad has over 25 years of experience successfully implementing his innovative real estate strategies, improving the performance and value of numerous multi-family property portfolios. Prior to joining Pillar, he was the Founder and President of Allcoast Financial Services, LLC, a company providing nationwide property preservation and REO repair services for major lenders and holding companies. Before that, he was the Senior Portfolio Manager with JPI Partners managing their student living division. Brad held earlier positions as Vice President and Asset Manager with Basic Capital Management overseeing a large property portfolio of multi-family assets over 7 years, along with Asset Management positions at SHL Properties Realty Advisors and Anterra Realty Corporation.
Brad has his BBA in Finance and Economics from Baylor University